5. Keep your eyes closed and deeply breathe in the Ginger-scented steam for 5–10 minutes.
6. Return to your day feeling renewed and spa-fresh!
YL tip: To avoid burns, do not touch or lean on the bowl; knocking it over can cause the hot water to spill and cause injury. Keep your eyes closed and directed away from the steam the entire time. Do not use this technique with children.
Ginger essential oil diffuser blends
Wondering how else you can enjoy Ginger essential oil's benefits? Ginger is great when used on its own but is perhaps at its best paired with other essential oils. Try these diffuser blends to bring this warm, spicy scent into your home!
Orange Hug
Combine uplifting Orange with warming Ginger, comforting Cardamom, and luxurious Vanilla to spice up your space.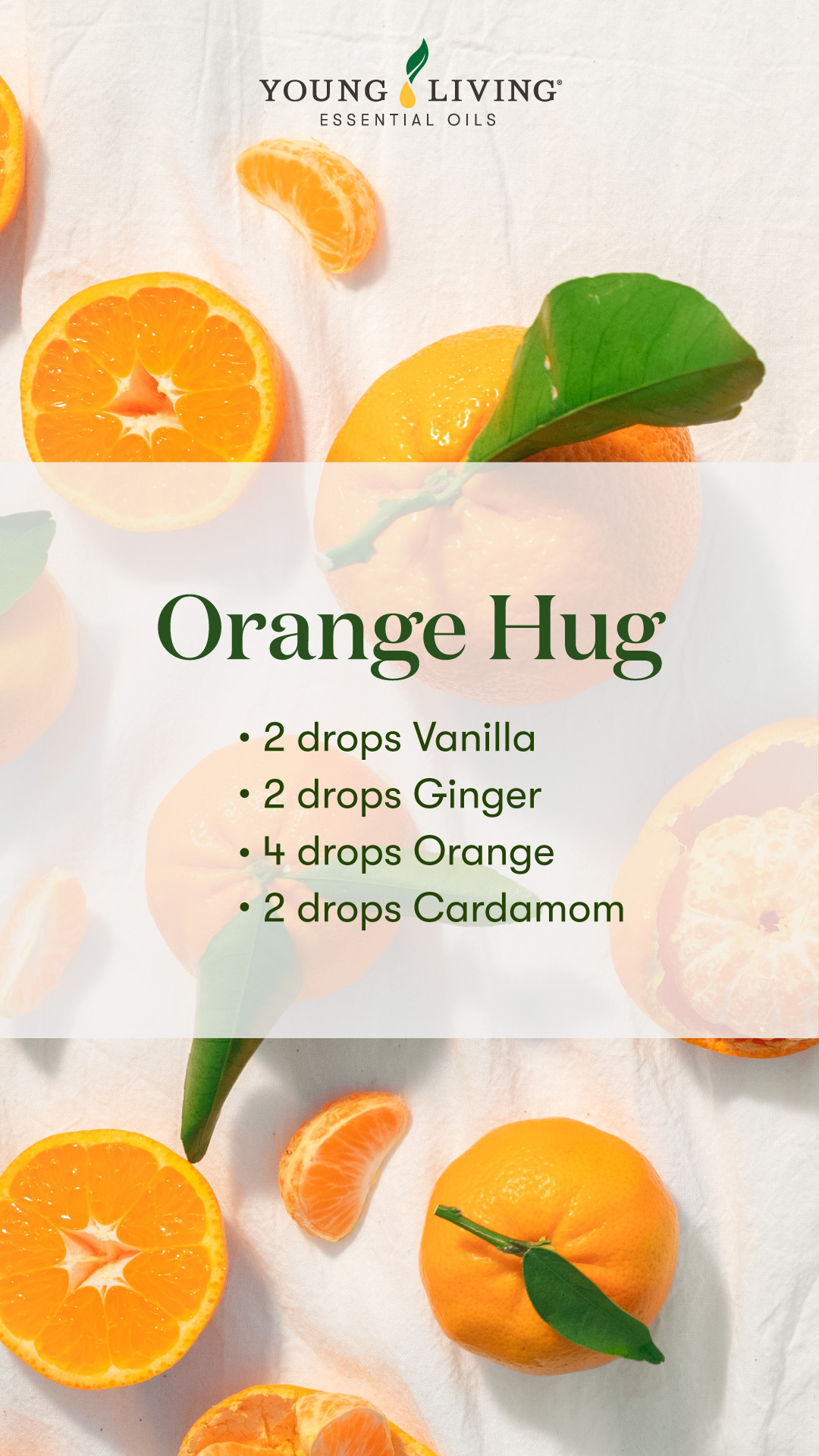 Soothing Spice
Looking to add something to a calm evening? Blend spicy Ginger, grounding Cedarwood, refreshing Lime, and zesty Bergamot.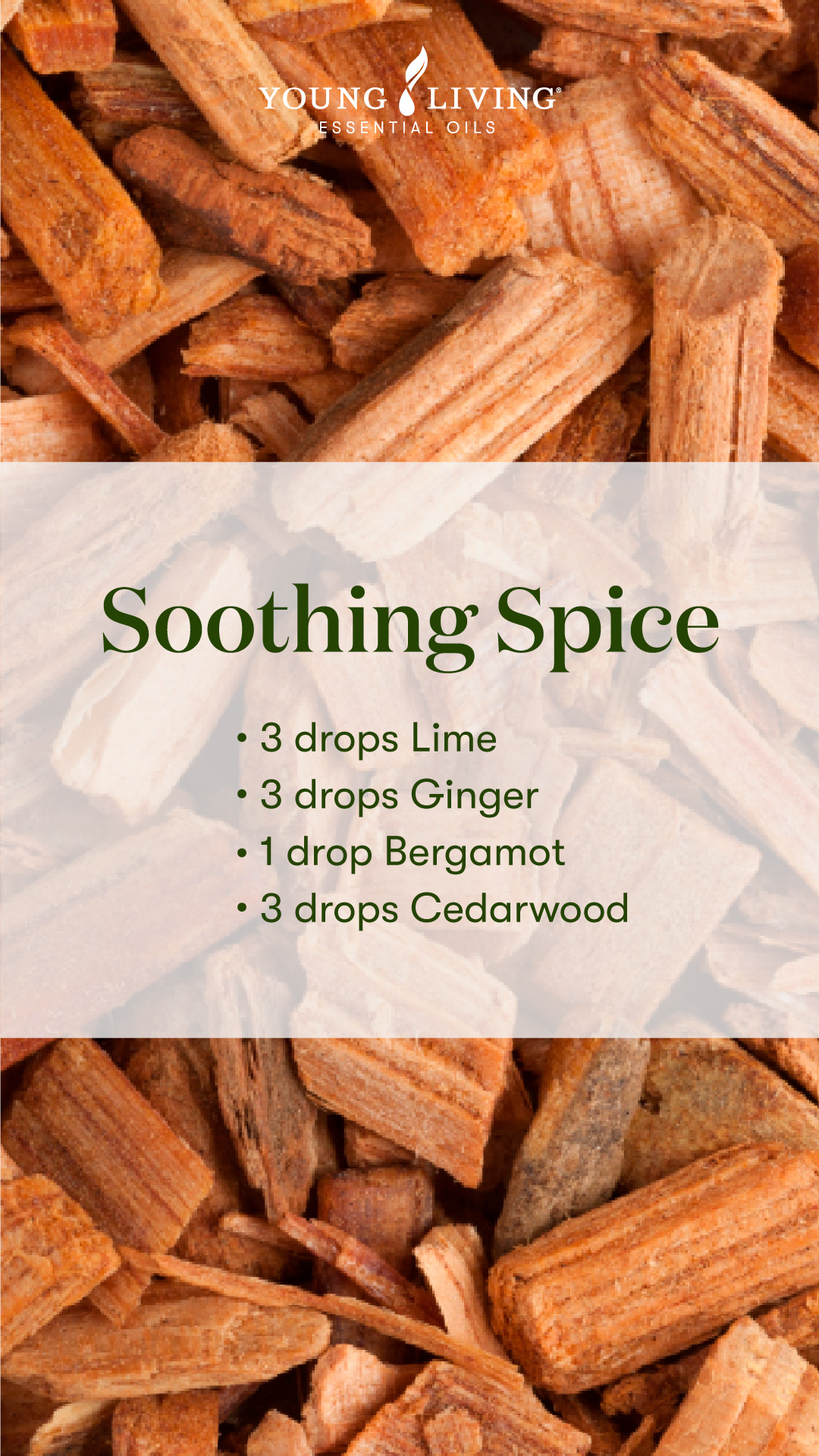 Ginger Mocktail
Bring on the laid-back vibes with fresh Lemon, uplifting Orange, spicy Ginger, and invigorating Peppermint.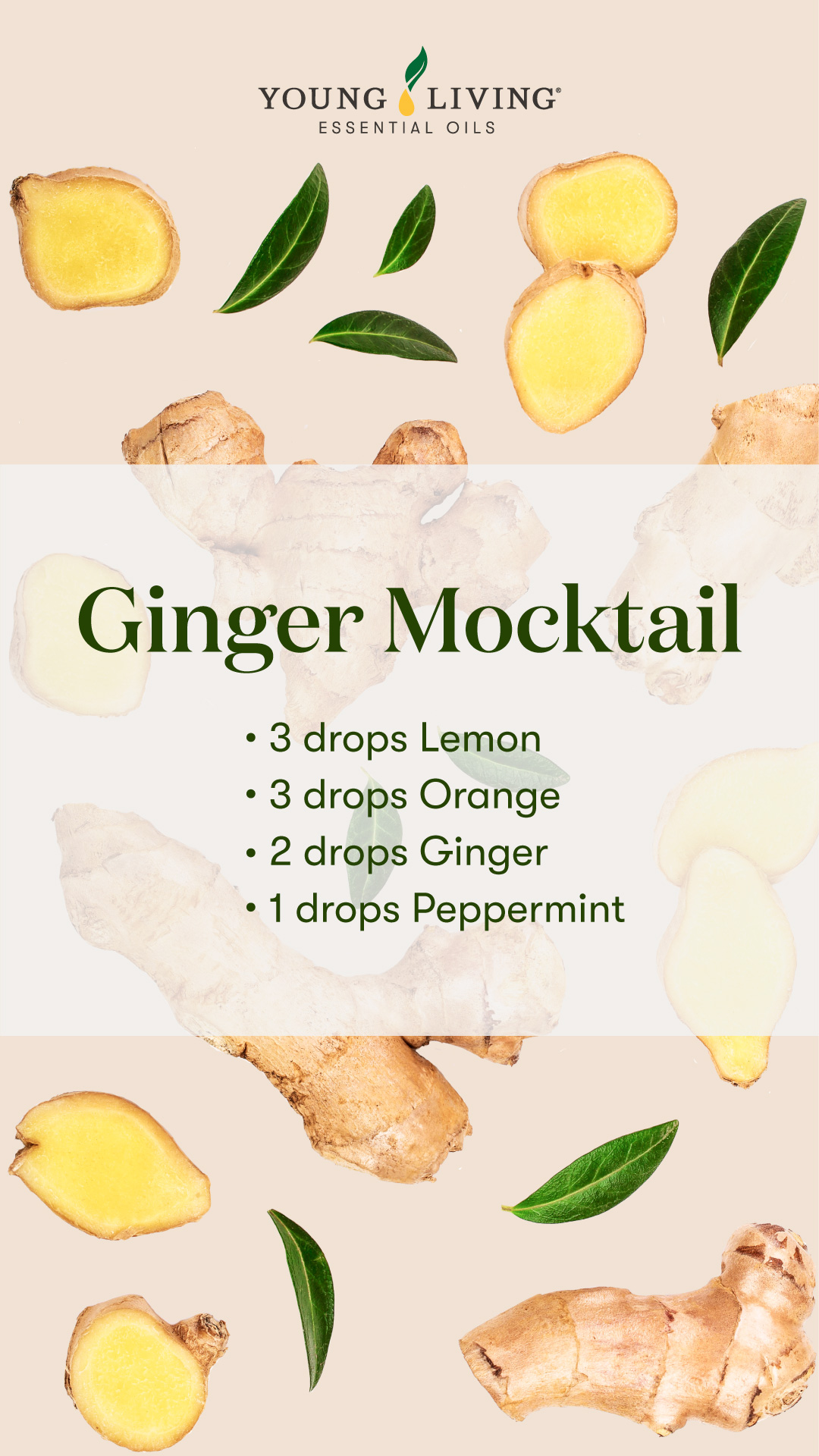 Ginger Vitality essential oil
Similar to the cozy personality of our Ginger essential oil, Ginger Vitality™  offers a warm, spicy, and stimulating flavor when used in the kitchen. Try some of these tips for adding this oil into your routine for more ways to enjoy Ginger essential oil benefits. Ginger's flavor is anything but shy, so be sure to start small with one drop and add more to taste:
Add it to recipes like soups, stews, and sauces for an enhanced warm and spicy flavor.
Add a drop to water, tea, or your favorite beverage for a flavorful boost.
Ginger mule slush
Create a refreshing citrusy, spicy, minty mocktail using Ginger Vitality. This recipe is perfect for serving at a party with friends or for casual nights spent marathoning the latest streaming series.
This recipe serves two.
Ingredients: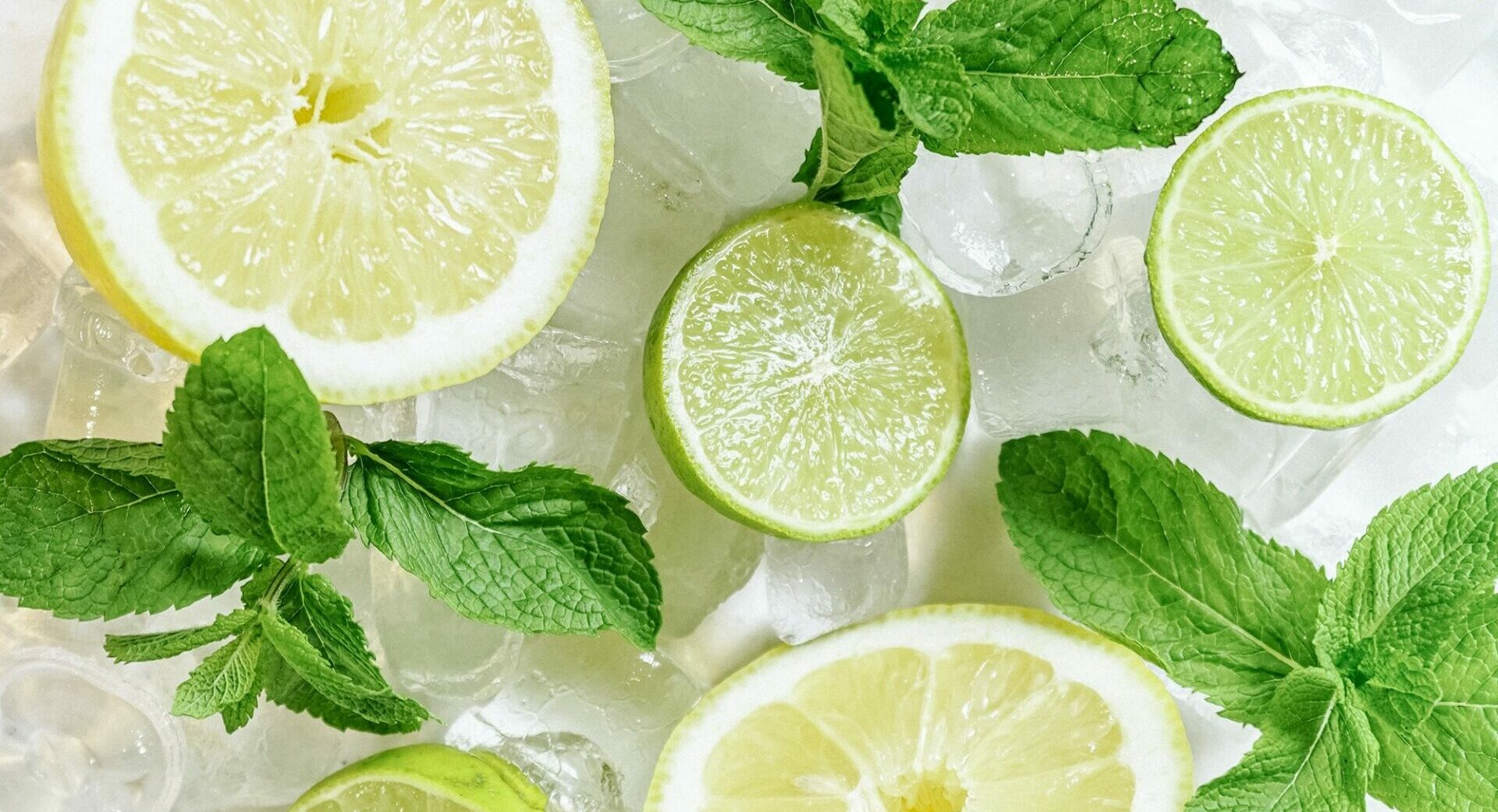 Directions:
1. Wash and peel fresh ginger.
2. Place all ingredients into a blender and blend to a smooth, slushy consistency.
3. Pour into cups and garnish with lime slices or fresh peppermint leaves.
4. Enjoy this spicy and refreshing treat!
YL tip: Cater this slushie to your personal taste. If you are sensitive to spice, add less fresh ginger. If you prefer a sweeter flavor, add your favorite natural sweetener until you are happy with the taste.
Looking for more ideas? Get flavorful suggestions with Nutmeg essential oil or find out which diffuser blend you need right now.
What is your favorite way to use Ginger?